home

Social Distancing

Desk Top Protective Screens

Hanging Protective Screens

Hanging Protective Screens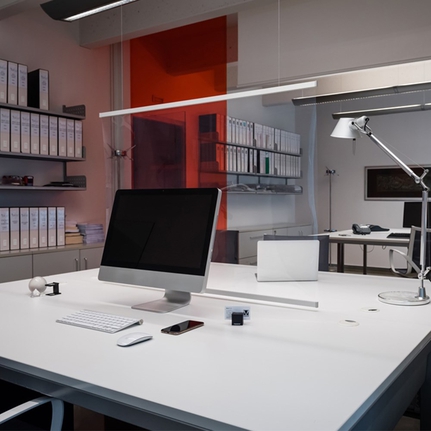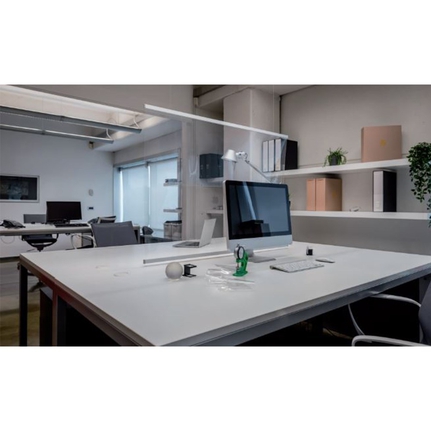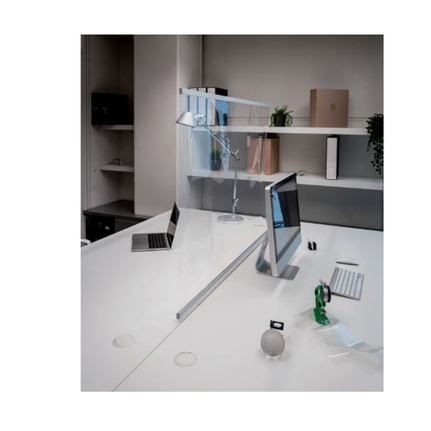 Hanging Protective Screens
quantity:
Minimum Order Quantity is 1
description:
Transparent screen made from a soft TPU (elastomer), on which two aluminum counterbalance bars are mounted in silver anodized gray or white painted RAL9010 finish.
Provided with two thin transparent nylon cables (hight adjustable) and hooks to hang the screen to the ceiling. Can also be fixed to the ground with additional cables, at extra cost.
Can be positioned between desks in offices, along production lines in factories, over shop and bar countertops or in restaurants dining rooms to create protection. Easy to install and easy to clean.
dimensions:
Height:

800

Width:

1100

Footprint:

0.00 m2
lead time:
2 - 3 weeks