Projects
Willowbank Student Accommodation - Glasgow
The Contract Chair Company specialises in non-affiliated student accommodation furniture. We are delighted to have been a part of creating student living at its finest with the recently completed Willowbank Student Accommodation in Glasgow.
We supplied the project with modern and functional furniture as well as bespoke pieces including a communal table fitted with outlet plugs. Vintage style school chairs with long oak tables & leather sofas with zinc table tops & trestle bases created a student workspace with an industrial feel.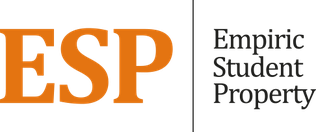 "As Design Director of Empiric Student Property plc, and before that LCPP, I have worked closely with the team at The Contract Chair Company for over five years. Their expertise and "can-do" approach has helped Empiric find the right furniture for each project while also retaining an overall style that reflects the brand. The team's ability to collaborate, communicate and co-ordinate to ensure the orders come in on time and budget gives us great confidence. Their ongoing attention to detail and experience in searching out great products and new trends allows us to offer our students exciting interiors that are also comfortable and endure. Here at Empiric, we appreciate The Contract Chair Company's pro-active and practical approach."
Claire Alderson, Design Director - Empiric Student Property plc